Anais Foot Burning in the Stocks
| | |
| --- | --- |
| Video length: | 37 minutes |
| Video quality: | FullHD 1920x1080 @ 60fps |
| Download size: | 1.1GB |
| File format: | MP4 |
| Price: | 22.79 USD |
After starting to lose her fear to fire tortures in her classic-style foot burning video, it's time for Anais to take the next step, and have her beautiful, long, and slender feet, fully secured in the wooden stocks, while cans filled with burning spirit are put below her soles, slowly cooking her feet, while she cannot do anything about it.
There is something I like about Anais' style; she is kind of a tomboy, with her short haircut and unisex sneakers, that makes me wanna apply her corporal punishments even more. The video starts with her being tied and secured to the stocks; her shoes are removed. For this video we tried something new: I mouth gagged Anais, suspecting (correctly) that she might become too noisy, screaming and calling the neighbors unwanted attention. Beside, having her gagged adds an artistic touch to the scene that is just on point! The cans are filled with burning fuel, the fire is lit and the fun begins. (fun for us, ordeal for her).
Right from the start Anais was very nervous about this shot, as she has always been scared of fireplay, and as soon as the fire begins to strengthen and she can feel it with the soles of her feet, she starts to hyperventilate from the stress of the situation she got into, even if the pain is just barely beginning. Tbh, just watching her that scared is worth the whole video.
Unfortunately for her, unlike her previous fire video, this time her feet have no where to go, and she has to stand the full ordeal in agony.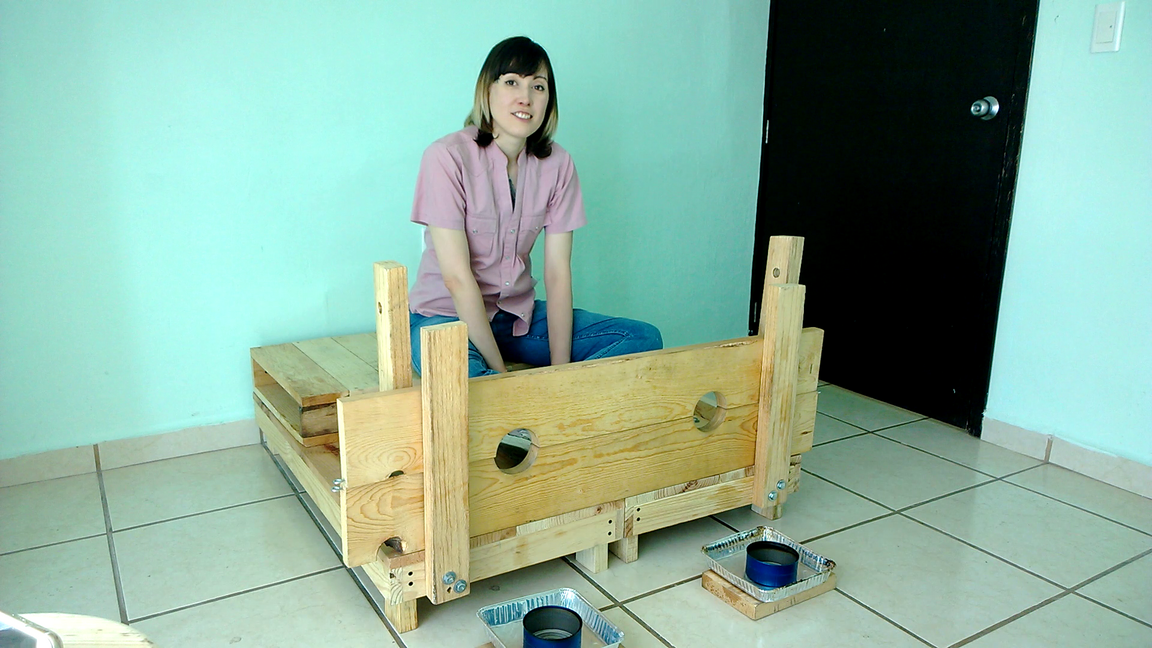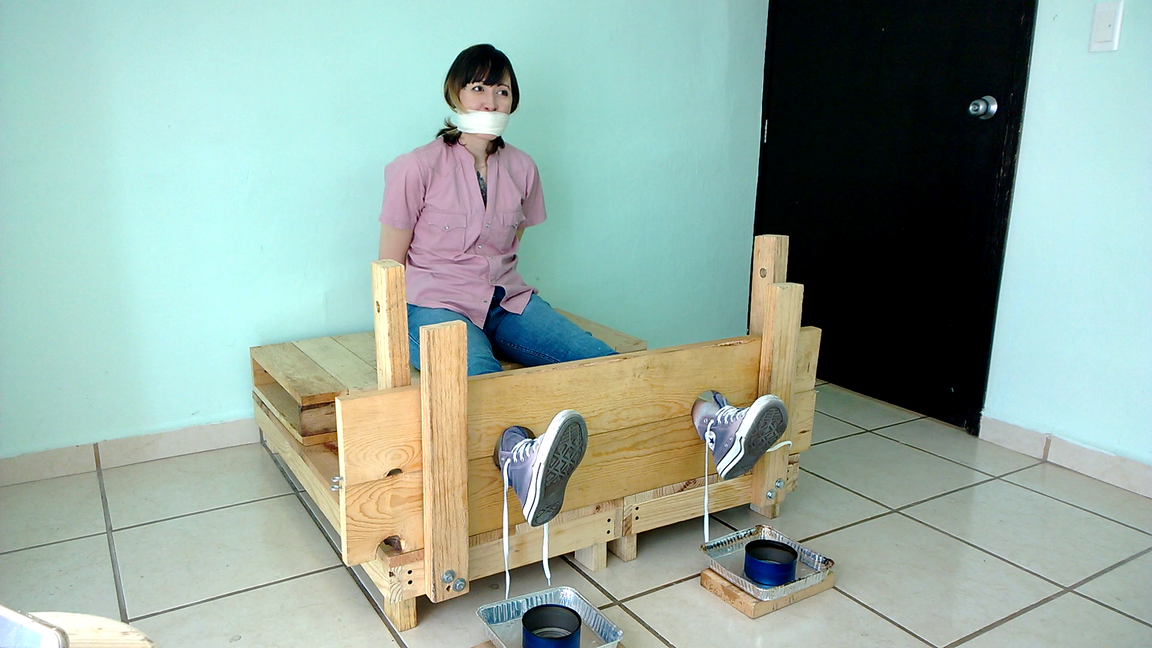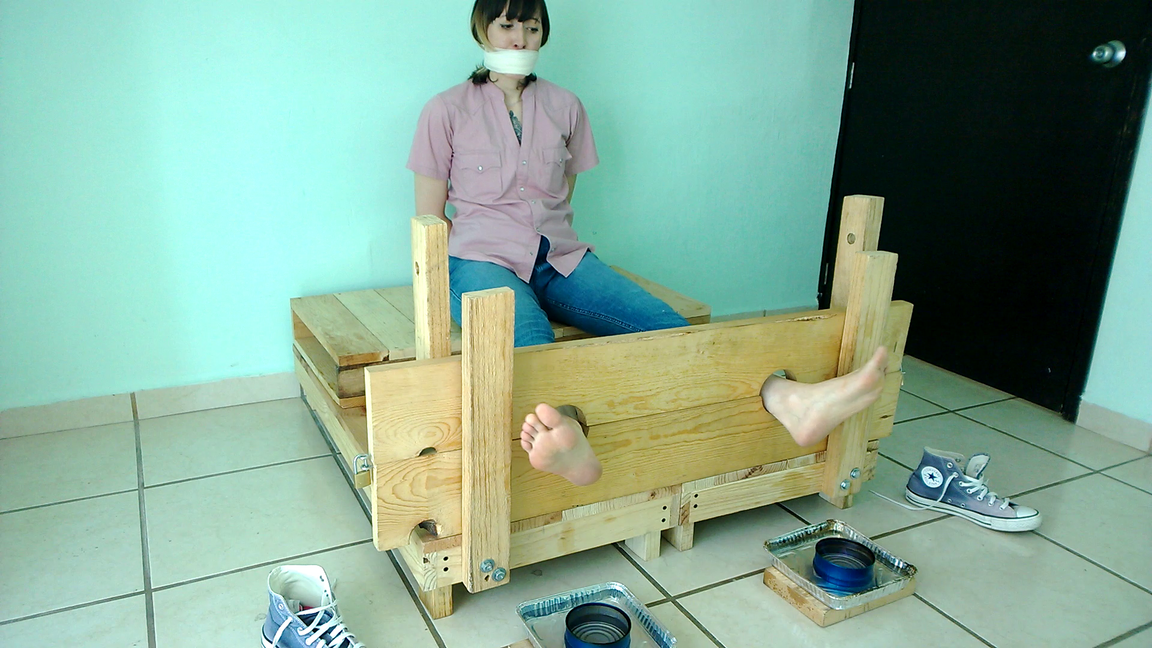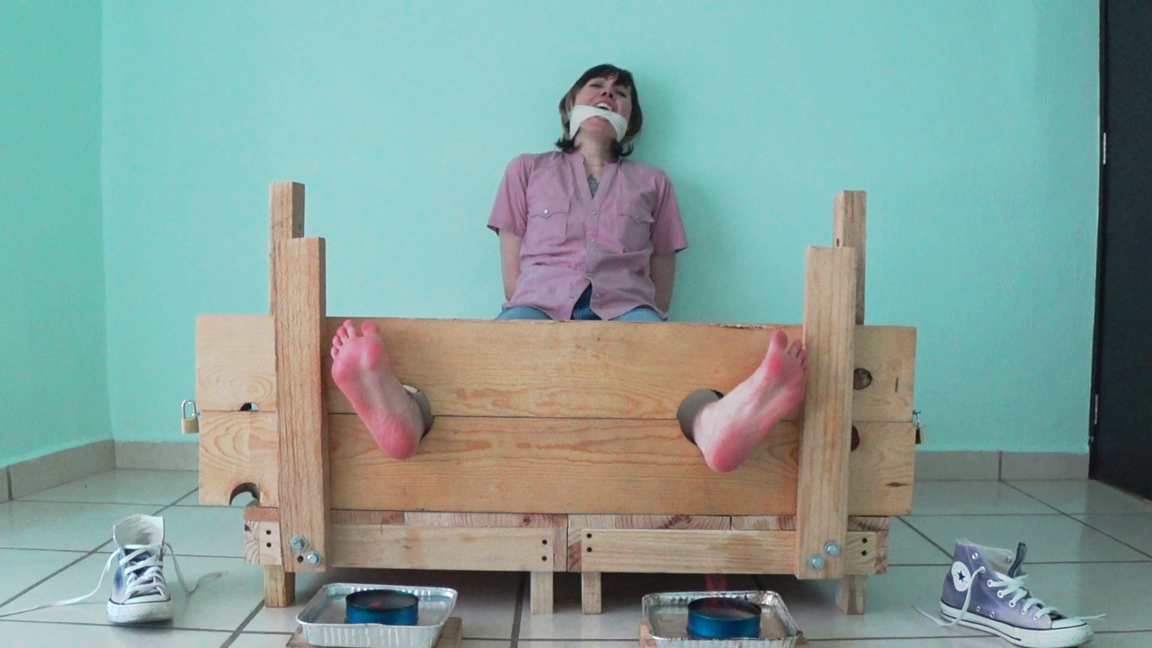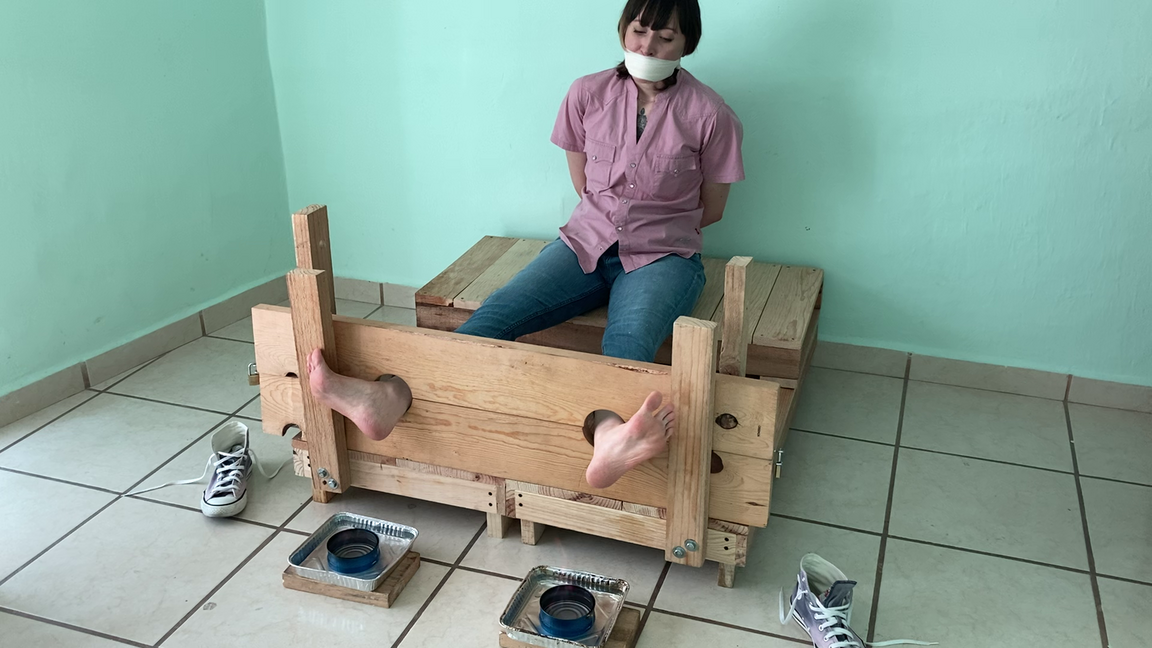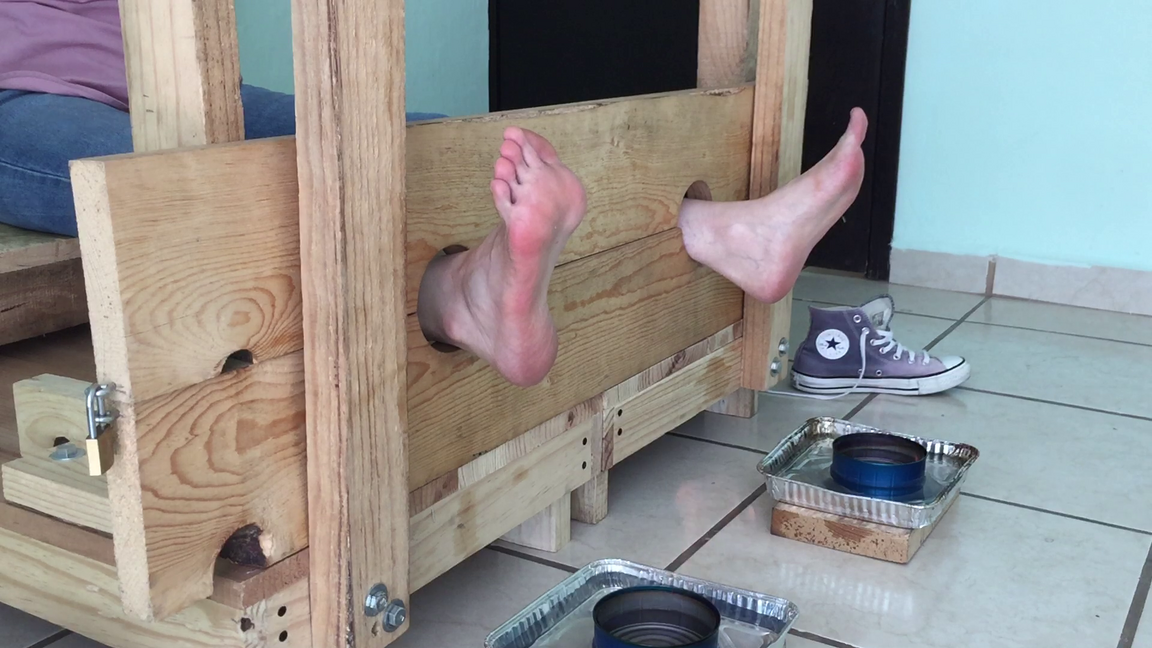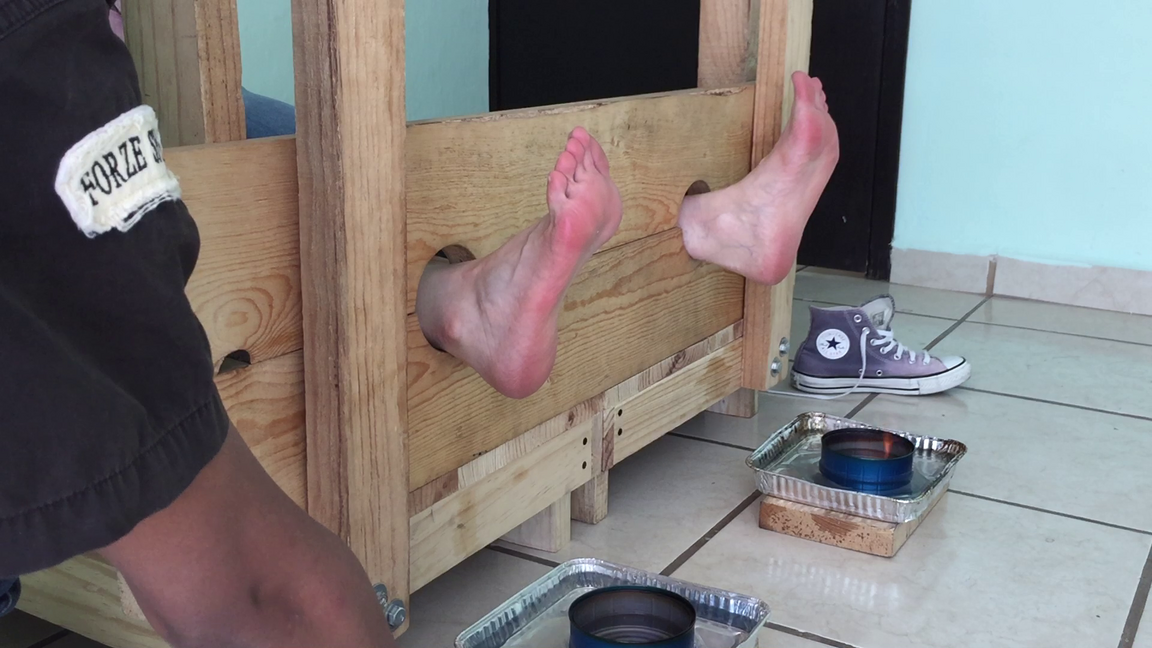 I must confess that this turned out to be one of my personal favorite videos; Anais took a lot of punish and after the session she limped out the studio to take her cab back home; she ended up truly hurt at the bottom of her feet. You can't miss this video in your collection.