3 in 1 for 2
| | |
| --- | --- |
| Video length: | 60 minutes |
| Video quality: | 4K 3840x2160 @ 60fps |
| Download size: | 2.8GiB |
| File format: | MP4 |
| Price: | 25.50 USD |
Made by custom request
3 Punishments - 2 girls - 1 session!
Alexandra and Phanie find themselves in a predicament in our longest video ever released to date!
60 minutes of stocked foot tickling - bastinado - foot roasting - barefeet tickling!!!!
This video is a custom request made by one of our fans. We had to build a new set of double foot stocks in order to accomplish our customer's dream video. There was another special request to include in the video, a fetish so related to foot fetish but that somehow we had never presented here before at FTU: girls had to wear nylons! And boy I was glad for such request; I was just reminded of how beautiful girl's feet and legs look in stockings!
For this video, we picked two of our most ticklish girls, Alexandra and Phanie. They both wear sexy skirts and tops. The video starts showing as the session begins, with Phanie and Alexandra being locked in the stocks, their hands tied to the ceiling and shoes removed. Then the session is composed of 4 parts which consider the 3 punishments: first, about 12 minutes of foot tickling split and alternating between the two girls. Then, around 12 minutes of bastinado, also alternating between Phanie and Alexandra. Next, more than 15 minutes of Foot roasting with the electric grills. And finally, 12 minutes of barefoot tickling!
During the roasting torment part of the session, I tear off their nylons; first only one foot, so they can contrast the sensation of foot roasting with and without stocked feet. Then, I get both their feet naked, and a bit later on I also baste cooking oil on their soles to further increase their suffering.
The alternating tickling and falaka adds another layer of anxiety to the girls, specially for Phanie, who hates tickling, by simply watching the other girl suffering while waiting for their own turn. As a matter of fact, Phanie is and looks so stressed during the whole shot that at some points she even claims mercy not for herself, but for Alexandra! When the bastinado part was starting with Alexandra, Phanie immediately asks her "if it hurts more cause of the nylons".. get this video to know what Alexandra replied to her! Both girls also discuss what is better for enduring the foot roasting, if wearing stockings or being barefooted.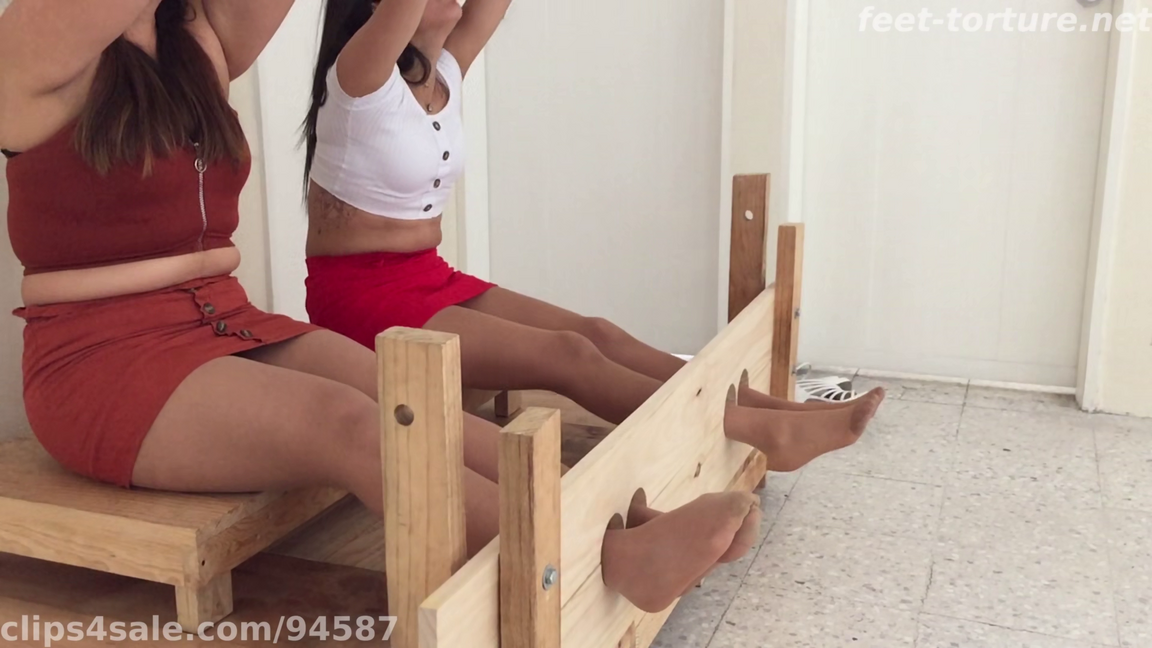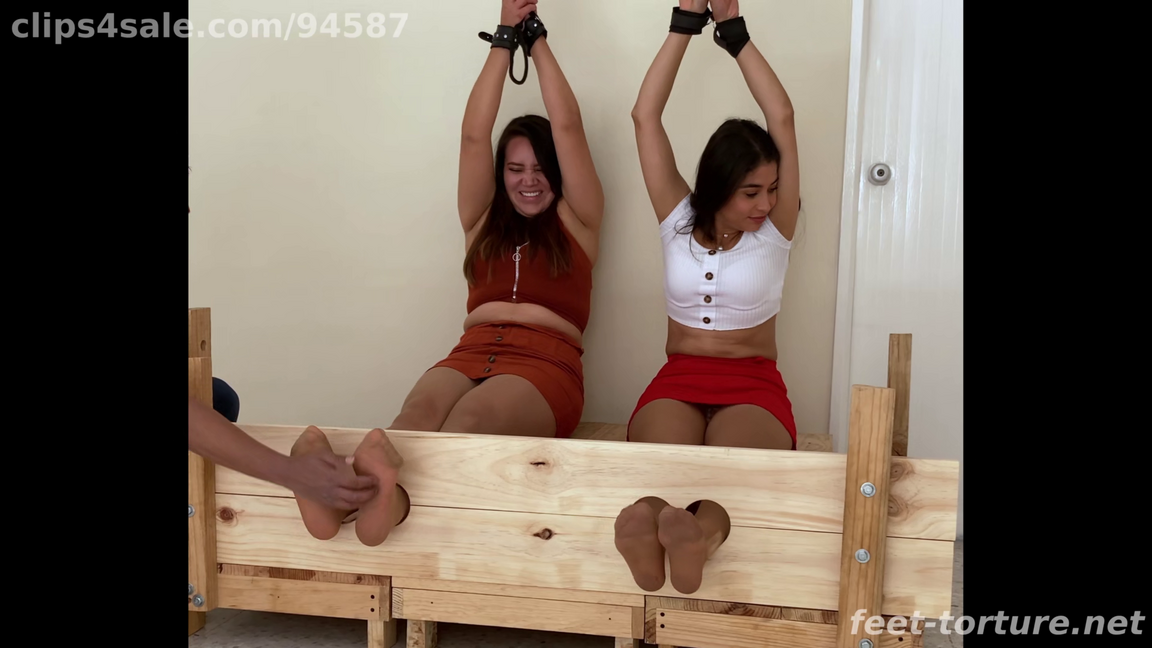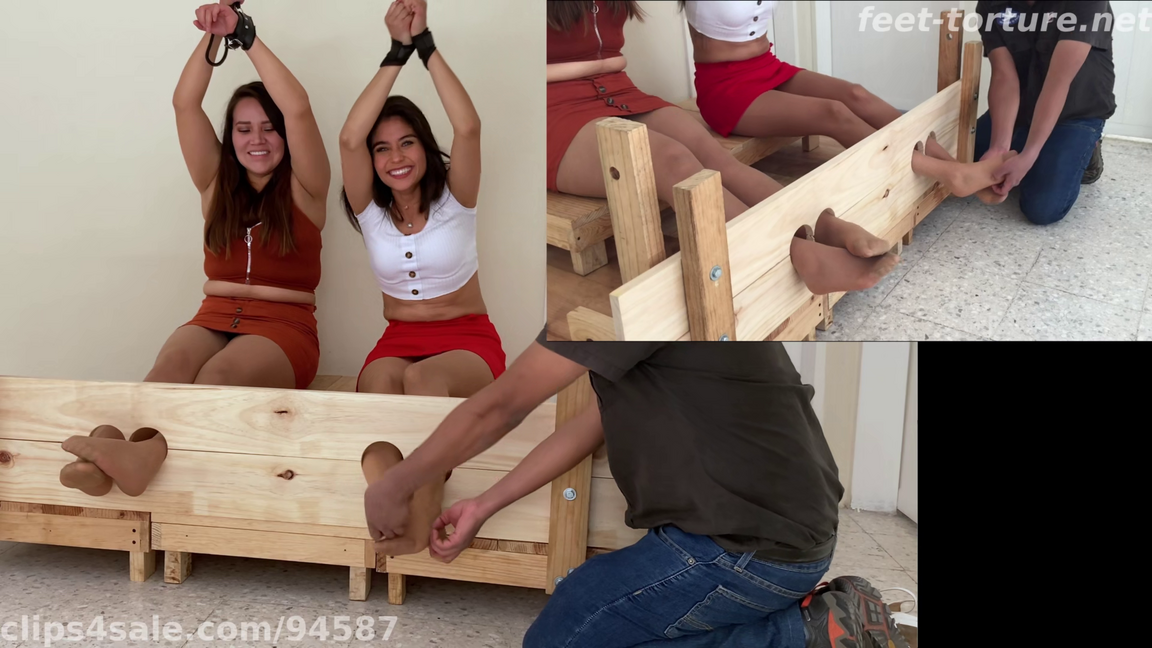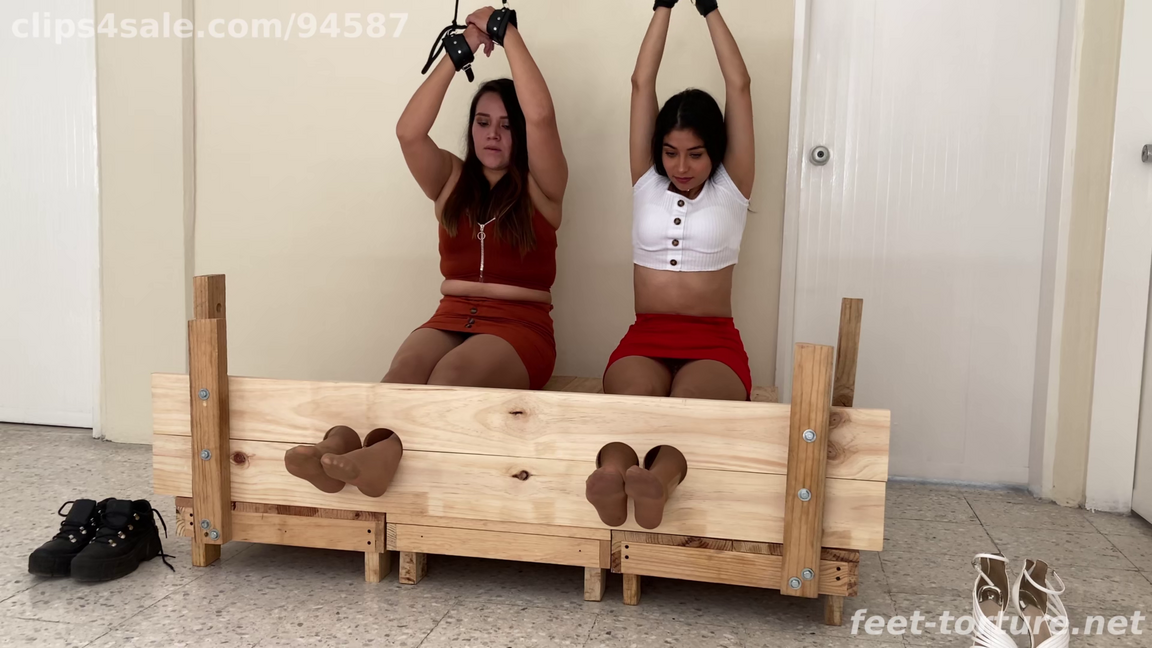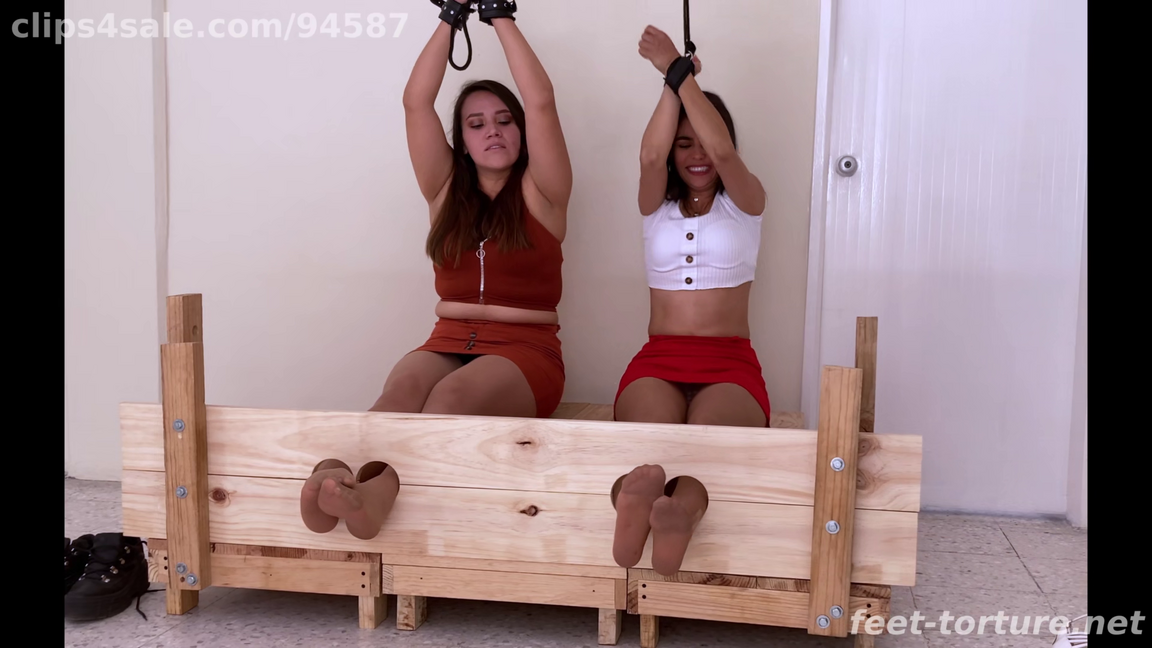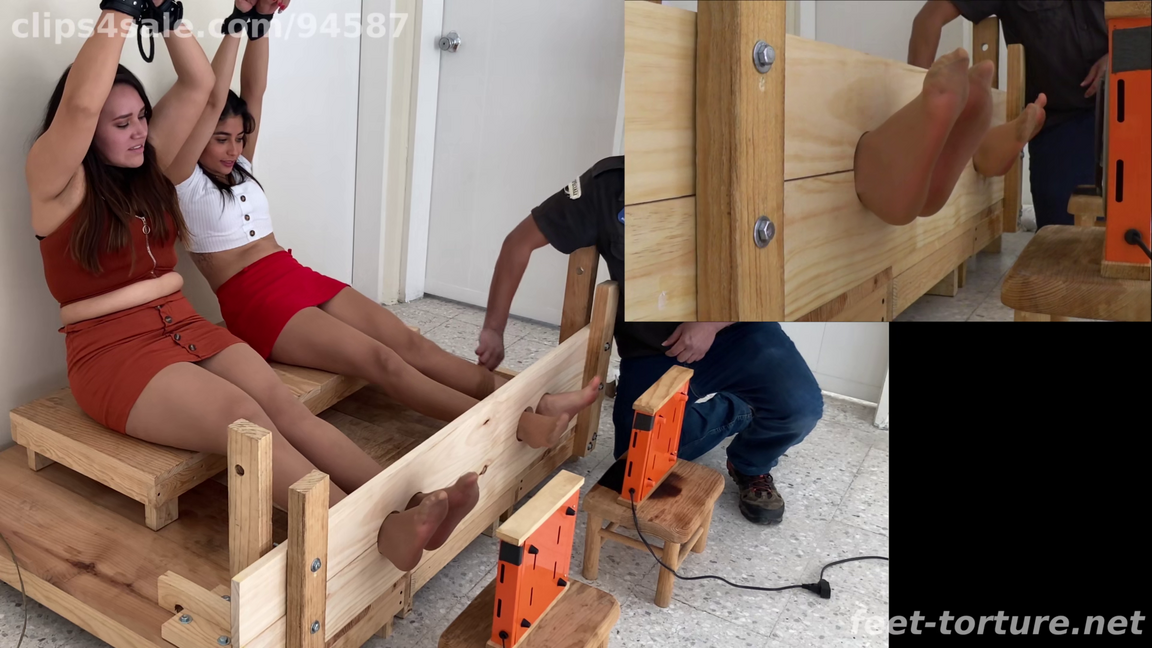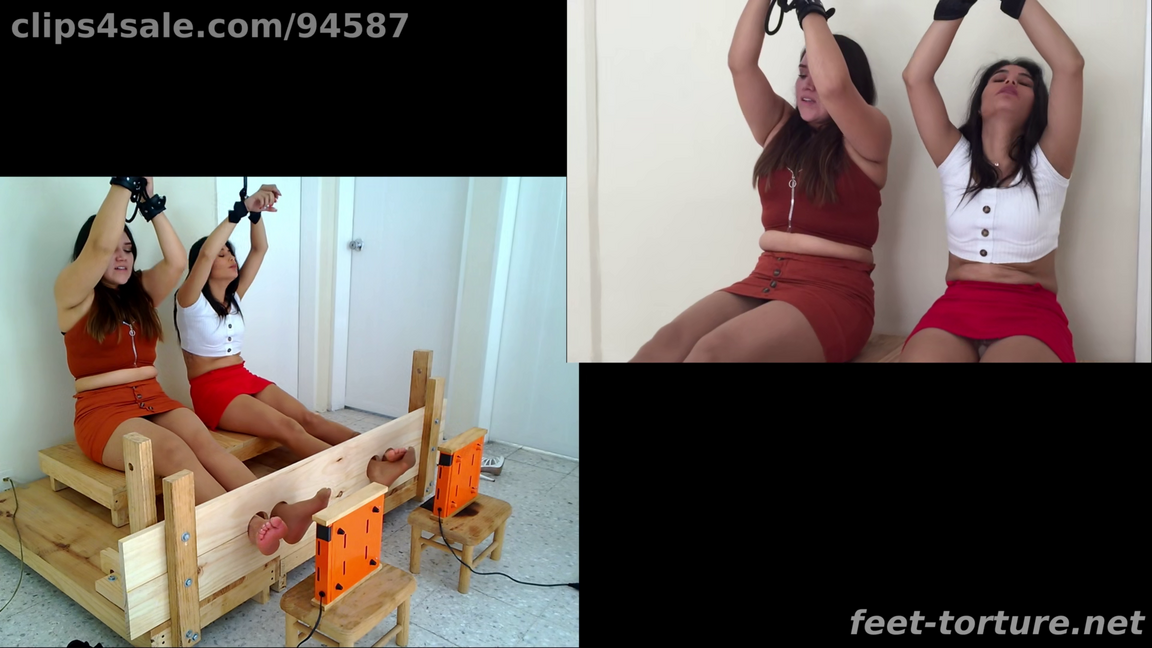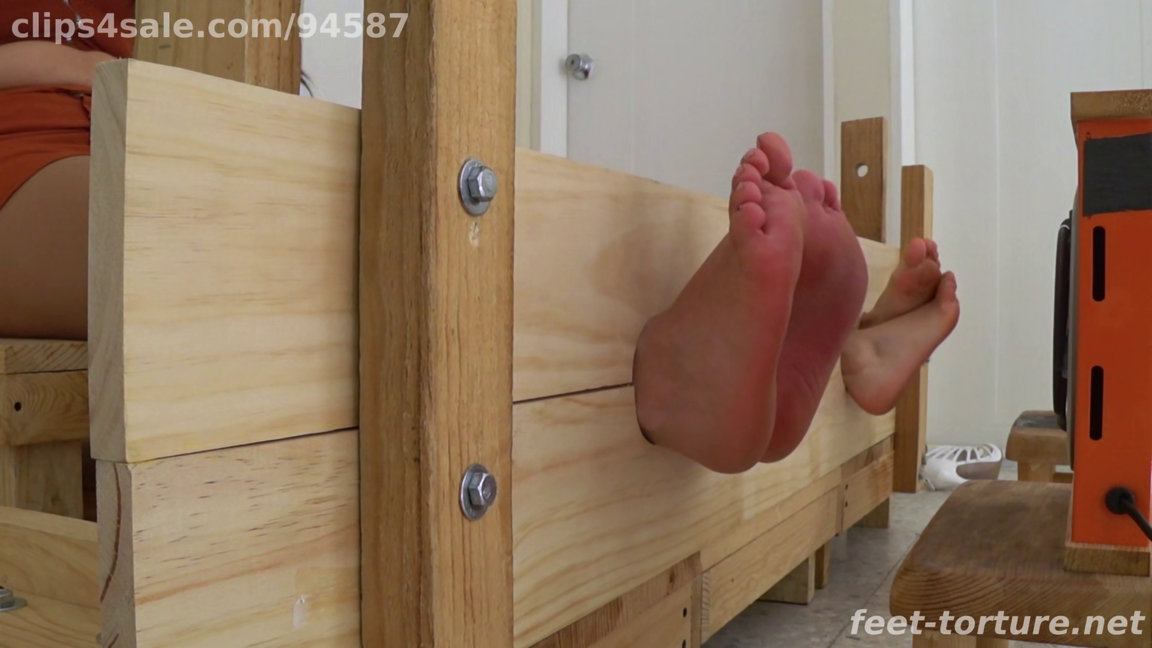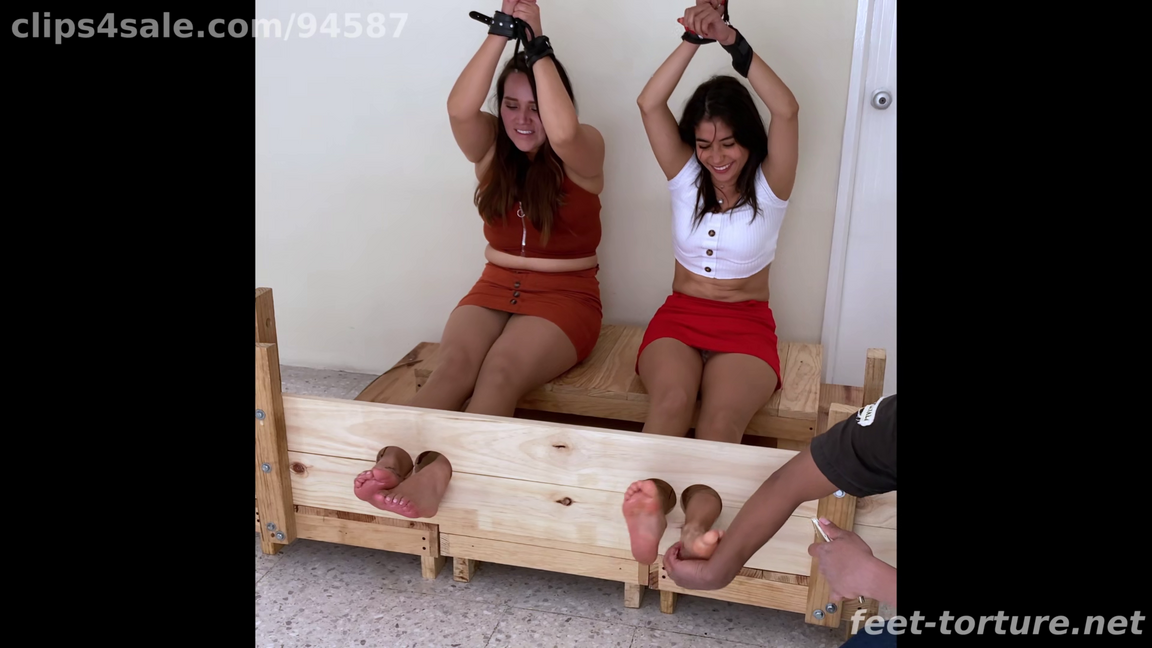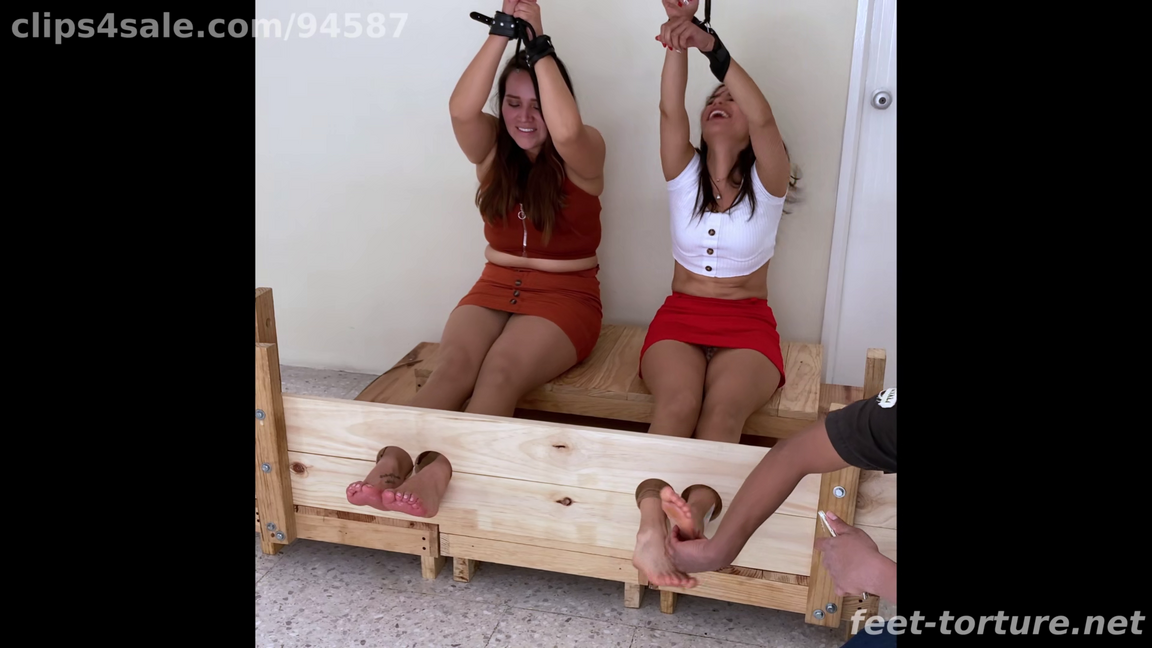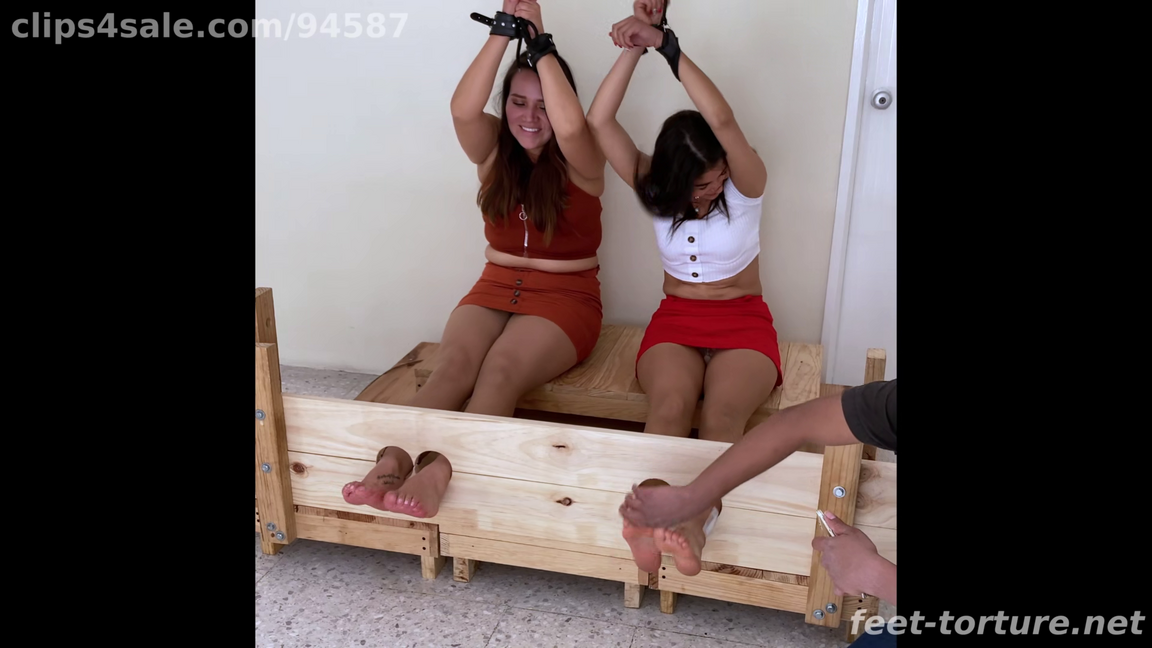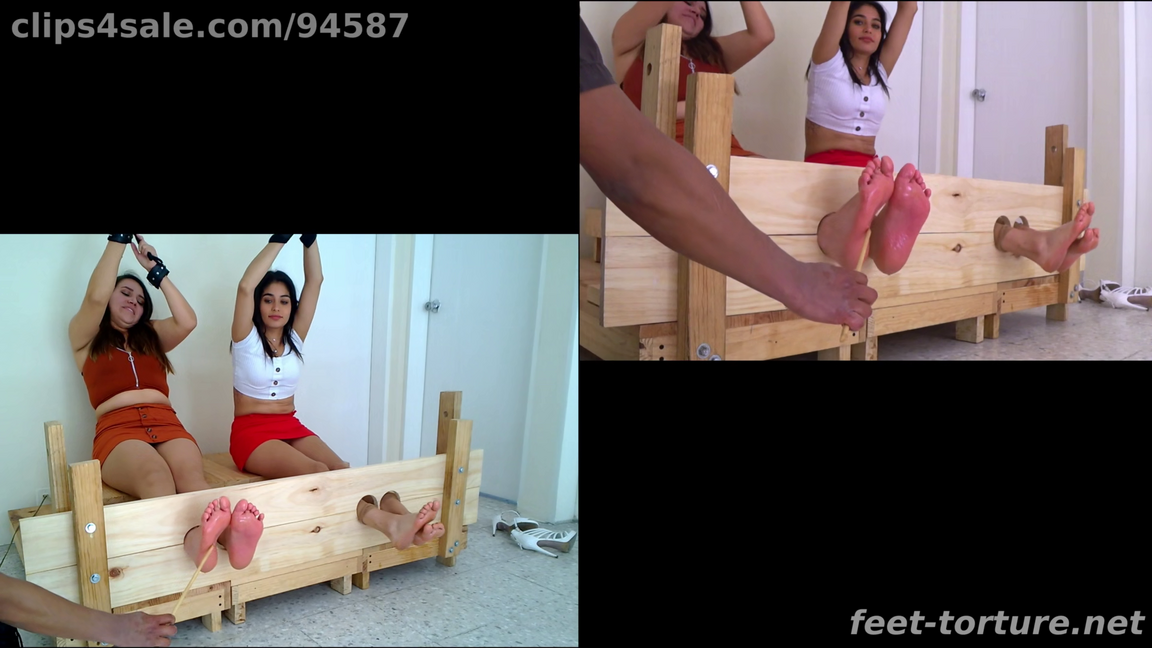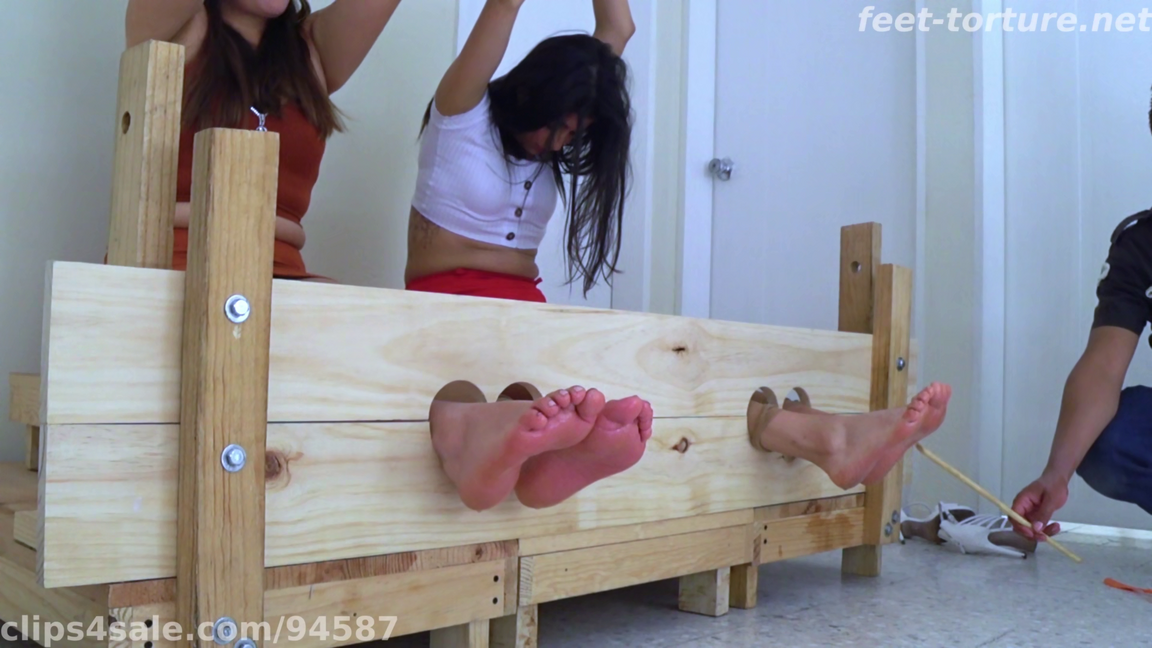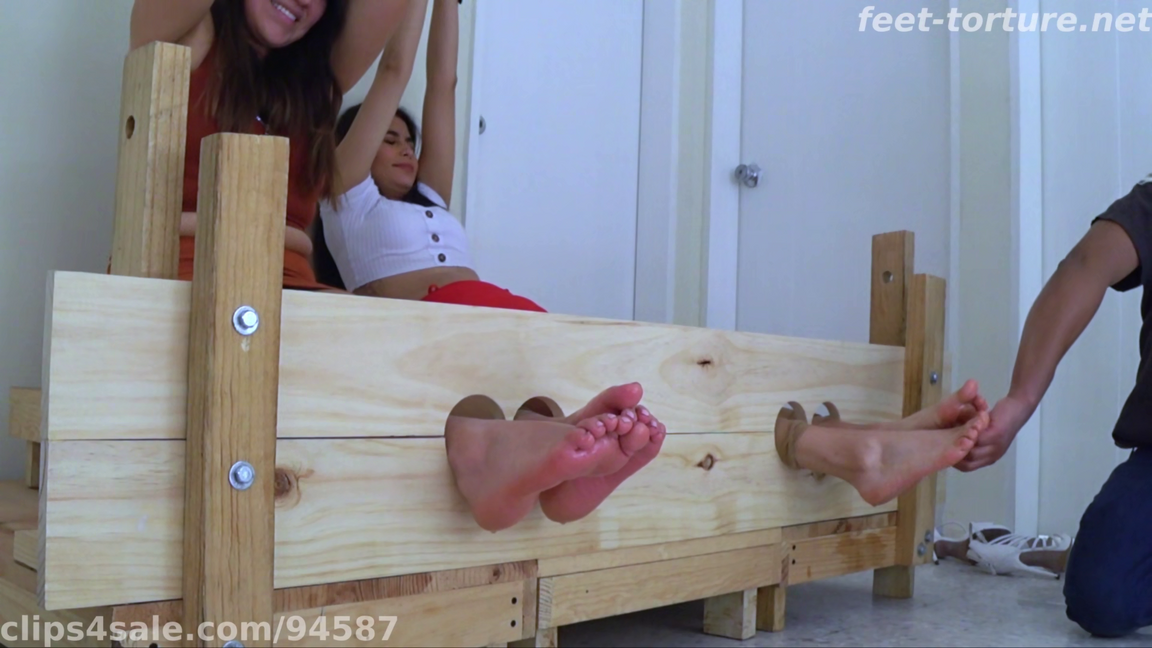 A major part (thought not all) of this session was shot in 4K! But even though some of the angles were shot only in FullHD, this video makes a lot of use of multicam, picture-by-picture, views, that combine two FullHD, or one 4K and one FullHD, streams, such that we decided to render this video in 4K!