Phanie wants to have her feet Roasted
| | |
| --- | --- |
| Video length: | ~50 minutes |
| Video quality: | FullHD 1920x1080 @ 60fps |
| Download size: | 1.9GB |
| File format: | MP4 |
| Price: | 28.50 USD |
After her introductory bastinado session, I talked to her, and she expressed to me that it was not as hard as she expected it (wow!) So I told her about another foot torment, foot roasting, and she agreed immediately to do it. I can't say for sure, but I suspect she's a bit (or a lot) of a masochist, although I think she would never acknowledge it to me.

For this session she wears a sporty look. Her hands are tied behind her back, she is locked in our recently modded and reinforced foot stocks from where it is truly impossible to escape, shoes and socks removed, the grills are put in place, I turn them on and the punishment begins!

At first she is just anxious about whats going to happen, but she confesses that she is also very curious about it. As heat starts to accumulate on her petite soles, she begins to show signs of pain and discomfort. She tries to keep a smile and good mood at all time, but you can definitively tell that it is just a somewhat nervous smile.

Once the grills are really hot she begins to put quite a show; she is very expressive, but in a non-complaining way. She never asks for mercy nor for the scene to stop, nor yells awkwardly loud, but rather just moans, and let pain express in her beautiful face.

She is the perfect victim!

She tries to fight the stocks, like trying to find the perfect angle for her feet to be able to withstand the heat - but there is none: the best she can do is keep moving her feet constantly in order to distribute the heat.

Once the heat is making her feel really uncomfortable, and she realizes the torment is pretty fucking real, she starts doing something no other girl has attempted before: she pushes with her toes the tables where the grills stand in order to push them a bit away. It looks that she took every chance she got when she sees me distracted adjusting camera angles to do so, so only until editing this video is that I noticed that she did this quite a few times. The first time she attempts it, she just explores if she can do it, if she can reach the tables. She realizes that she can do it, but that she has to be extremely careful because if she does too fast, she risks throwing the grills over the top of her feet; so once she decides to do it, she is very careful and does it very slowly, but also taking care that I do not notice it. It is quite amusing to look her doing it. It is a bit like watching at a magician escape act.

As usual, I baste her soles with cooking oil from time to time, and I also start pushing her to her limits by pushing closer the grills to her soles for just 1 minute, and then pulling them back for another minute, and so on again. This way I punish her really hard, but without the risk of her calling off the session.

After a certain point it gets really hard for her to just keep smiling, you can tell that she is in true agony, and cannot hide it anymore.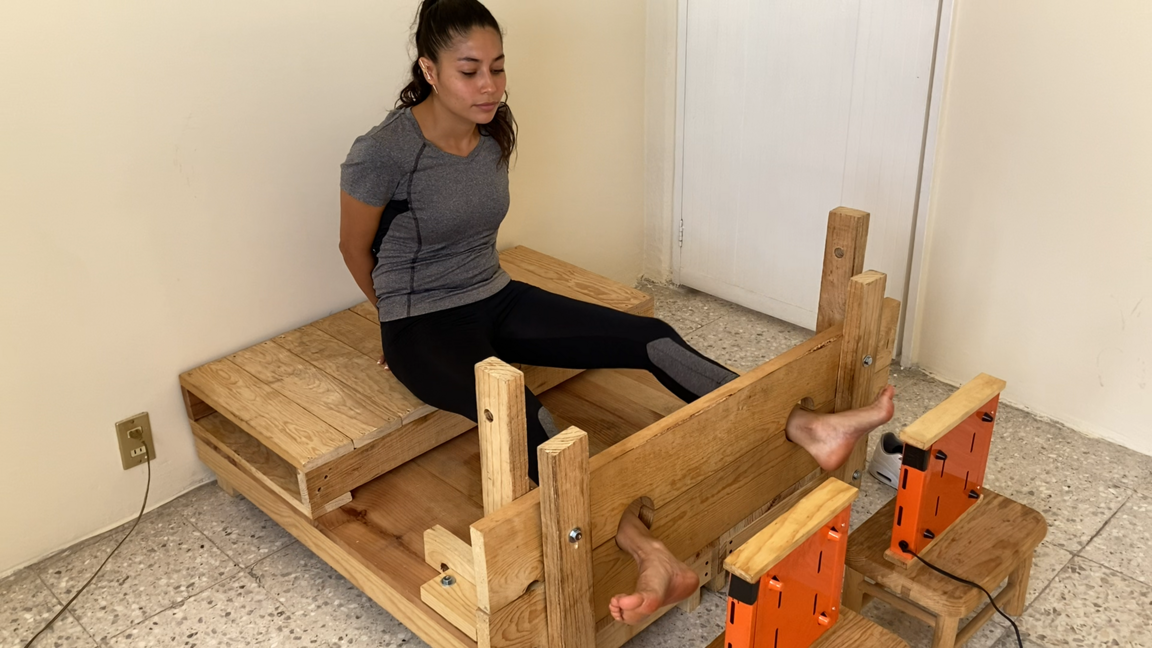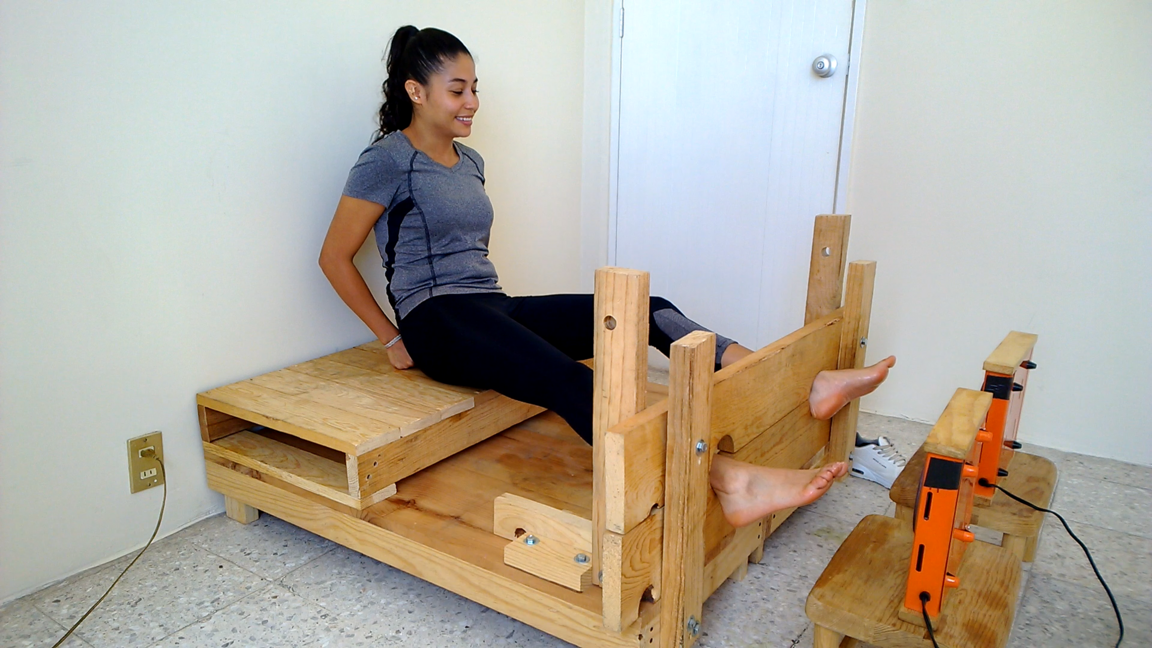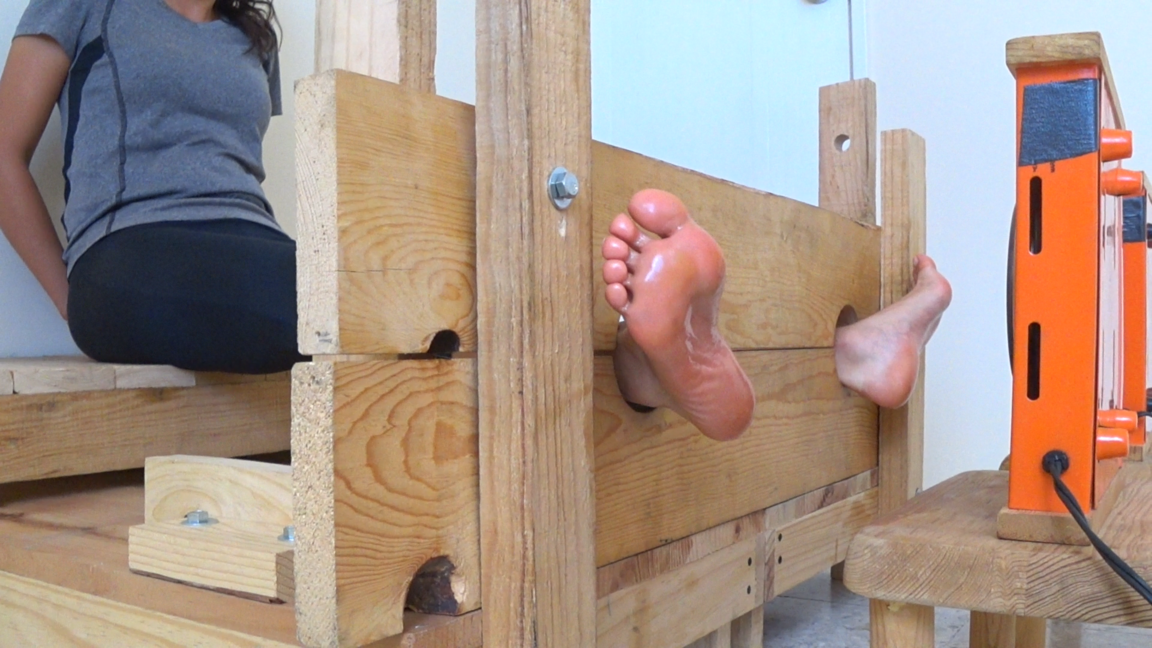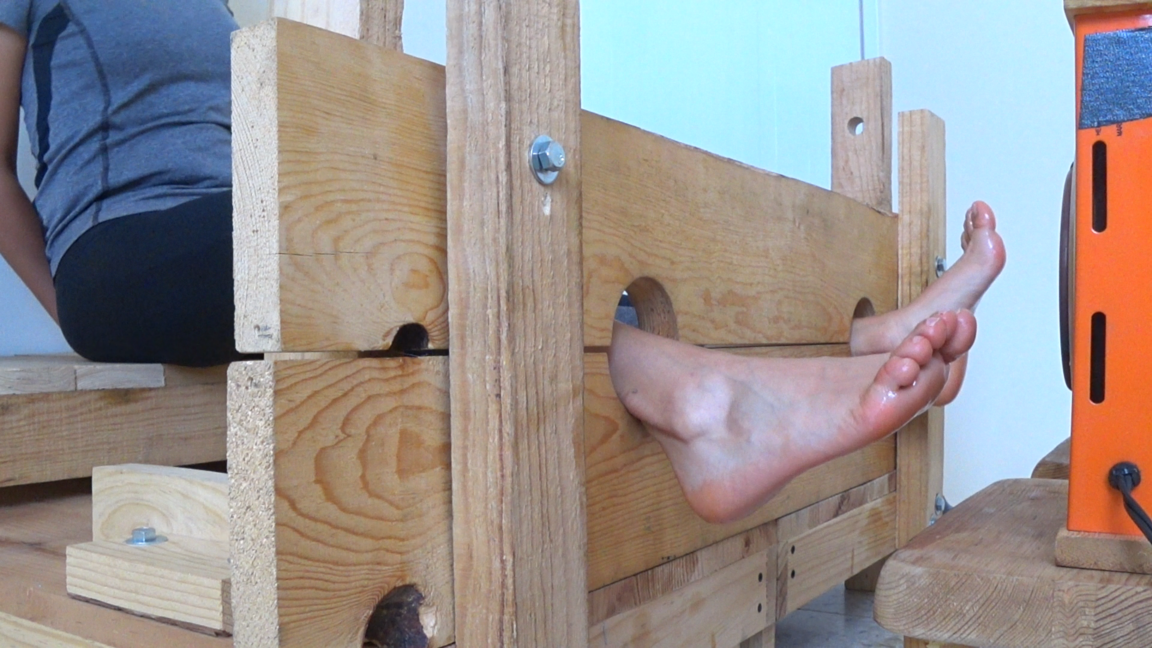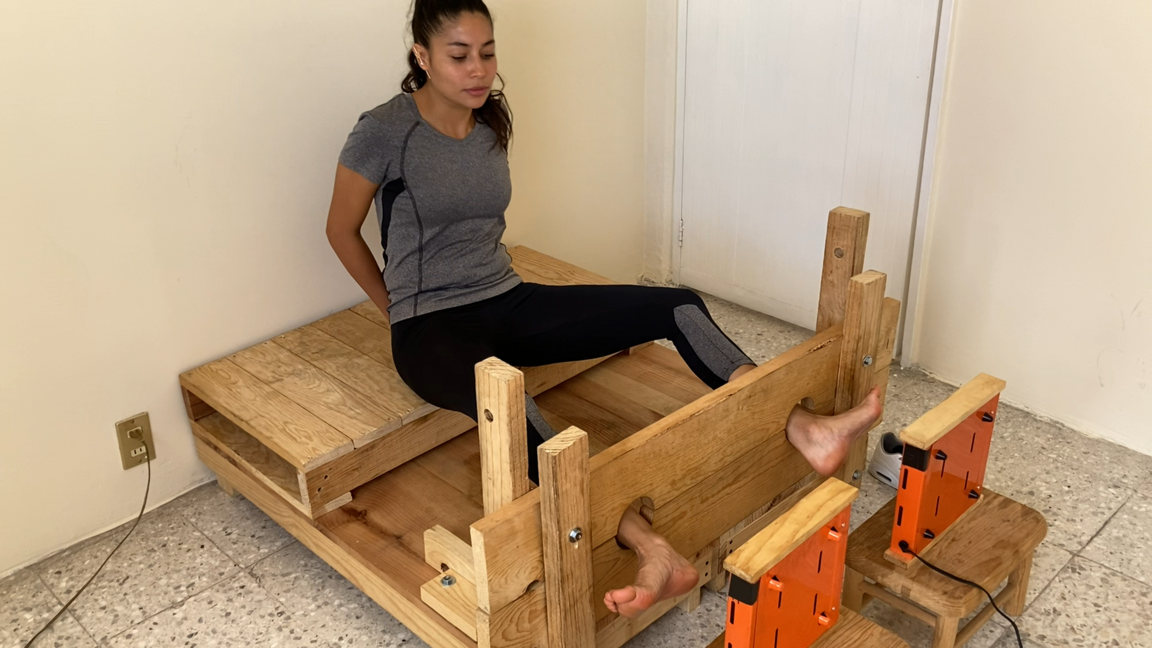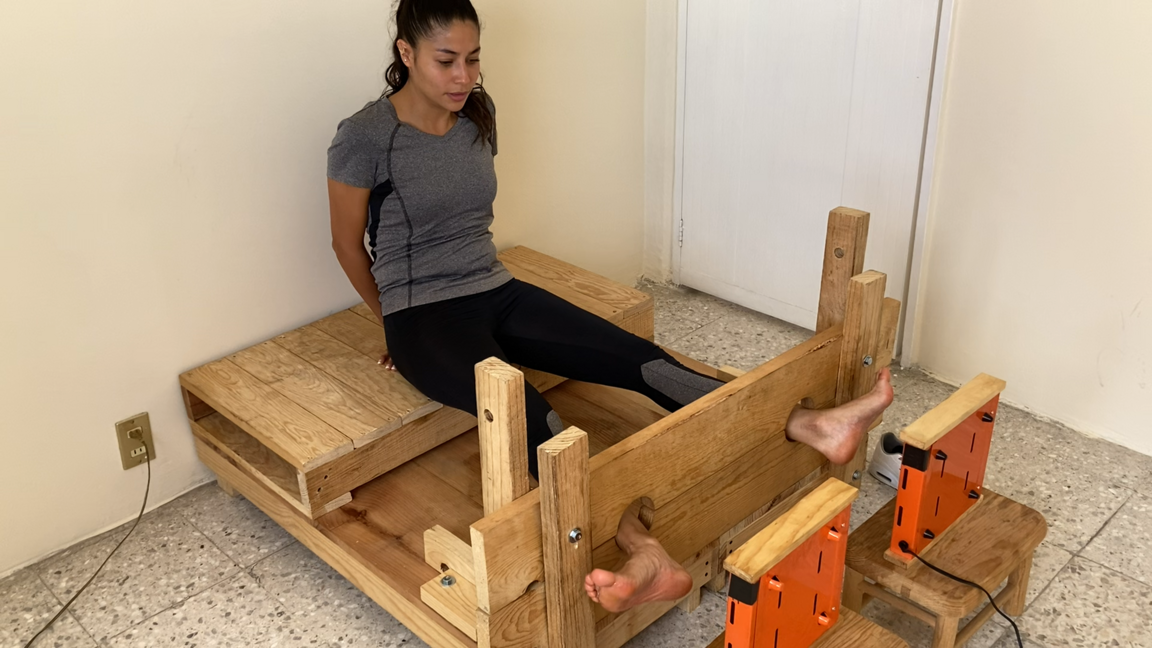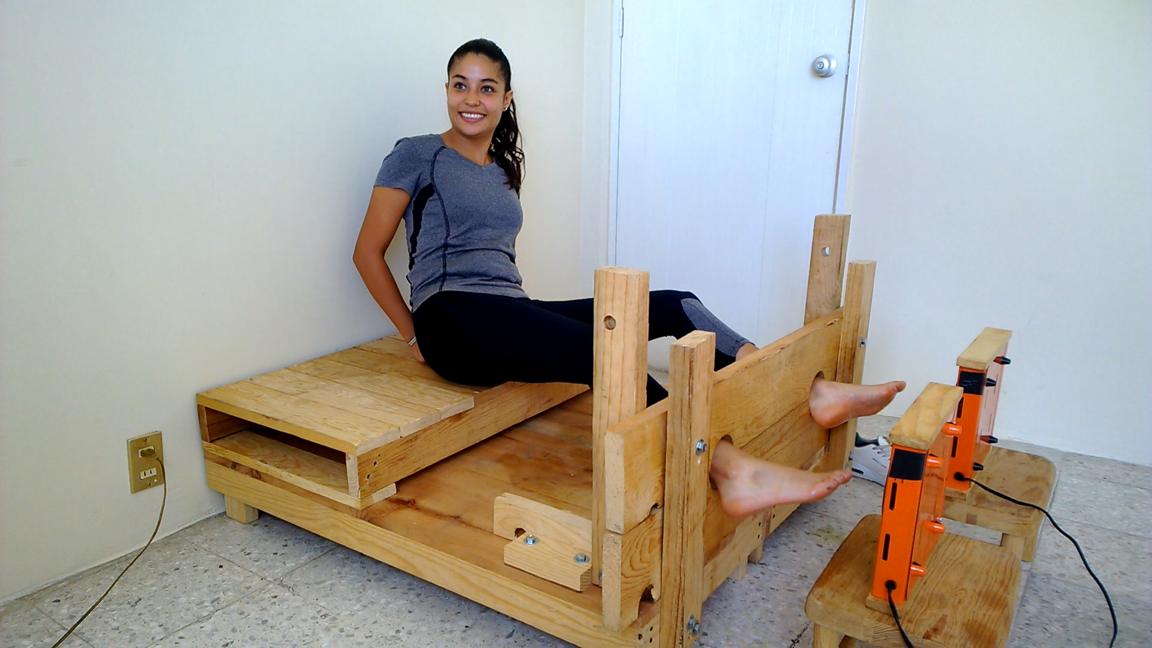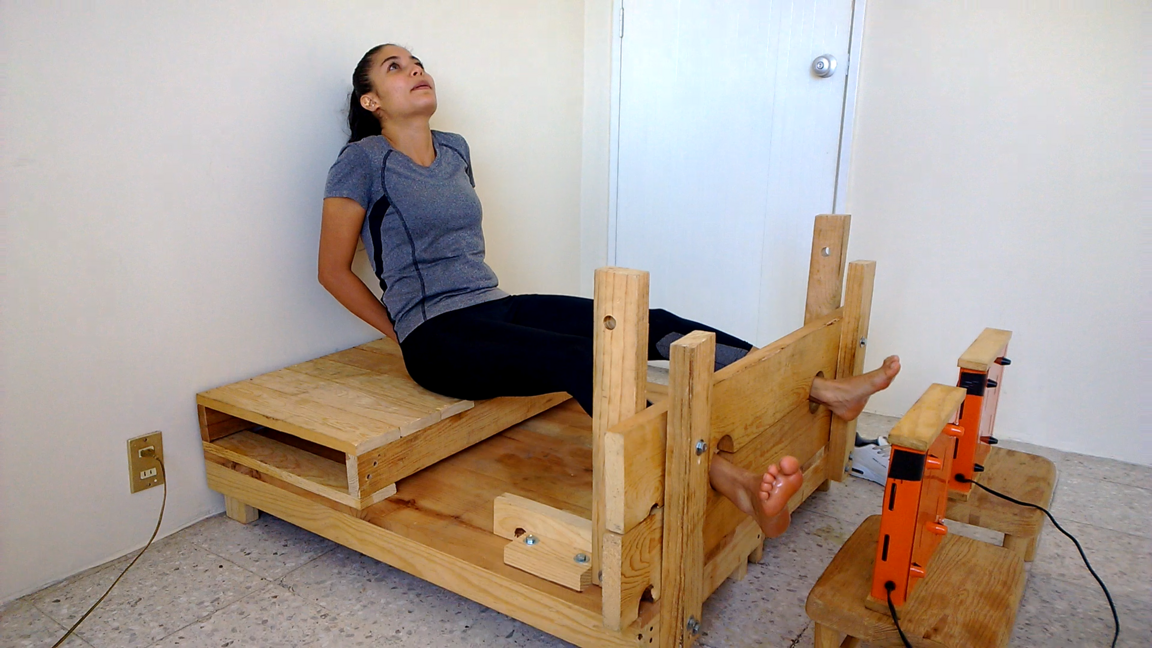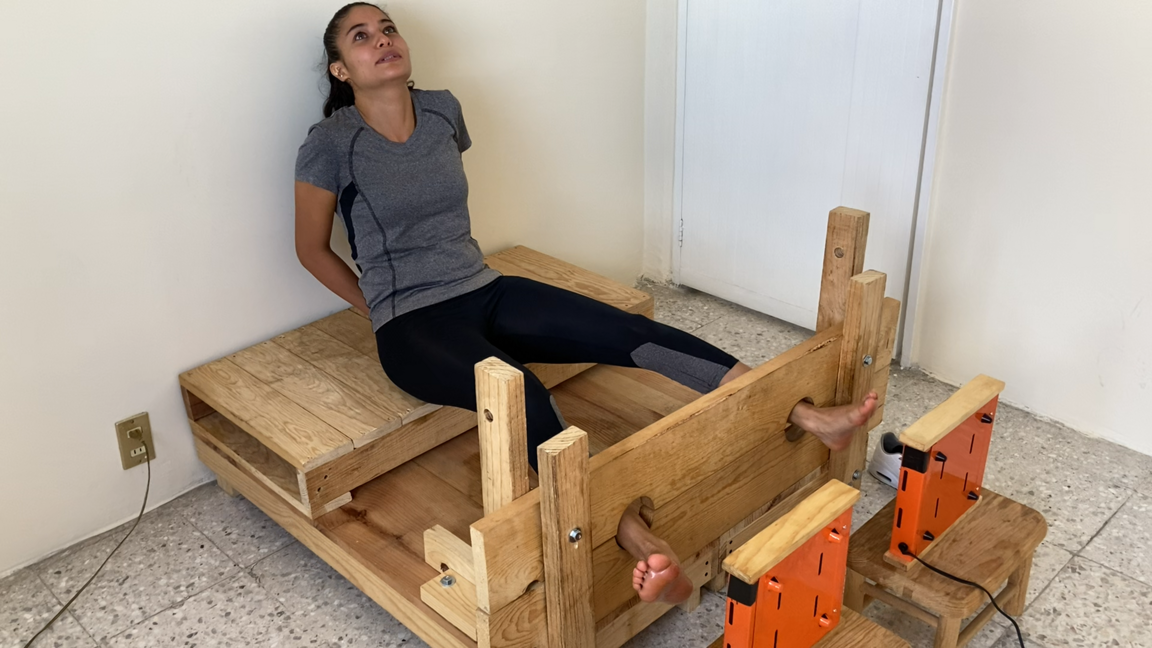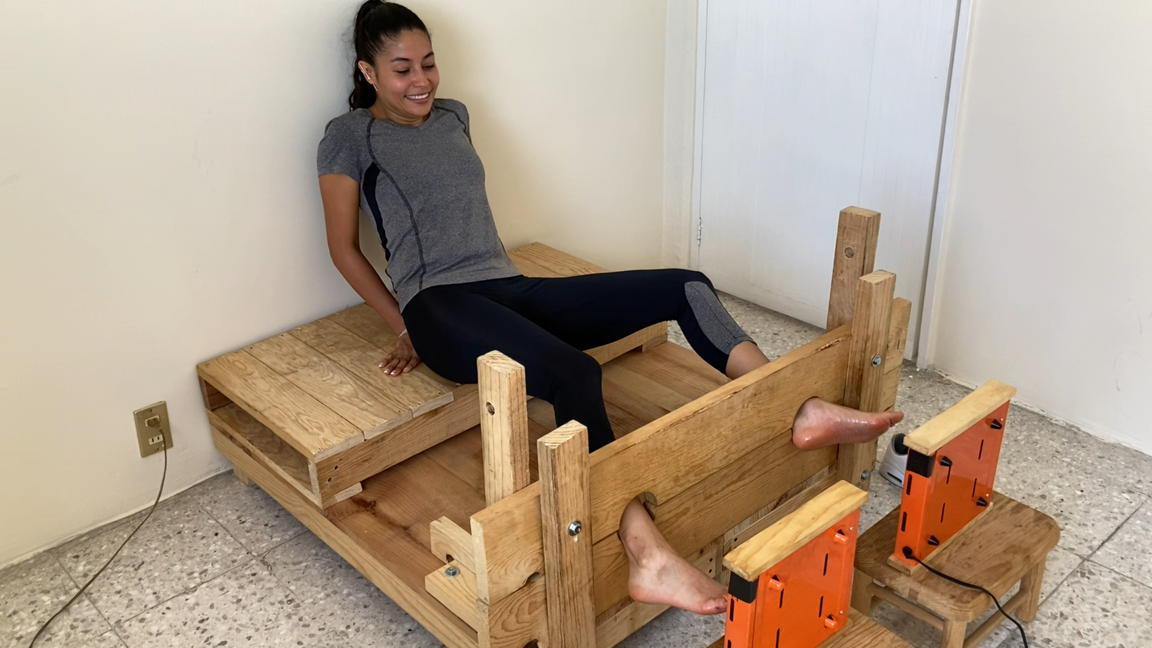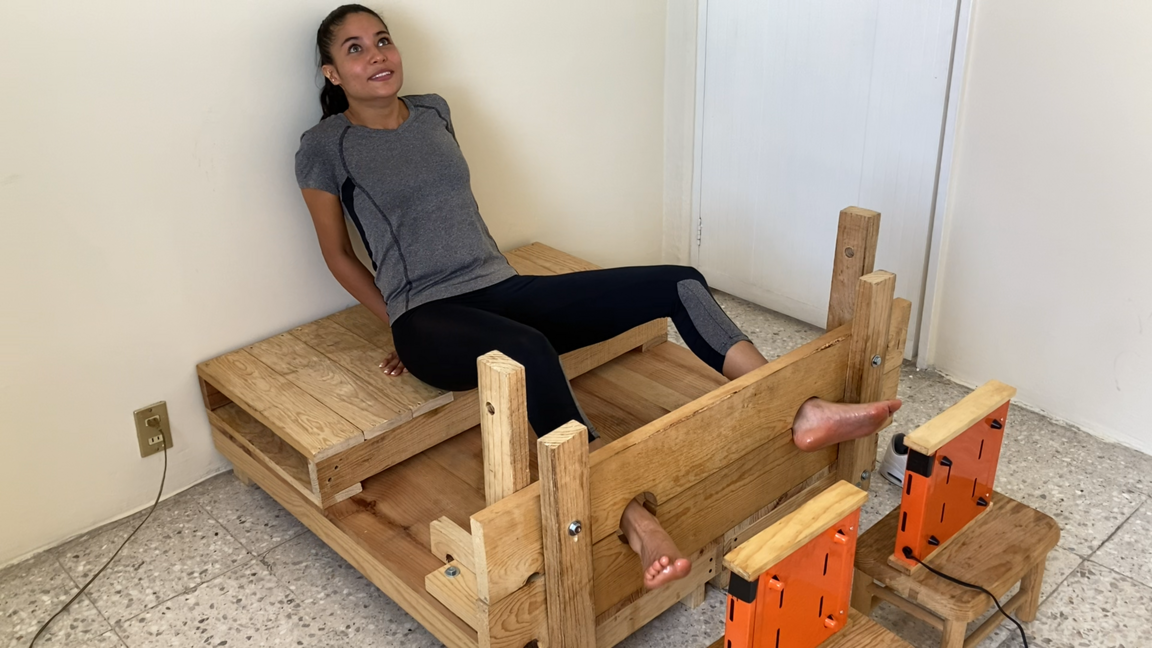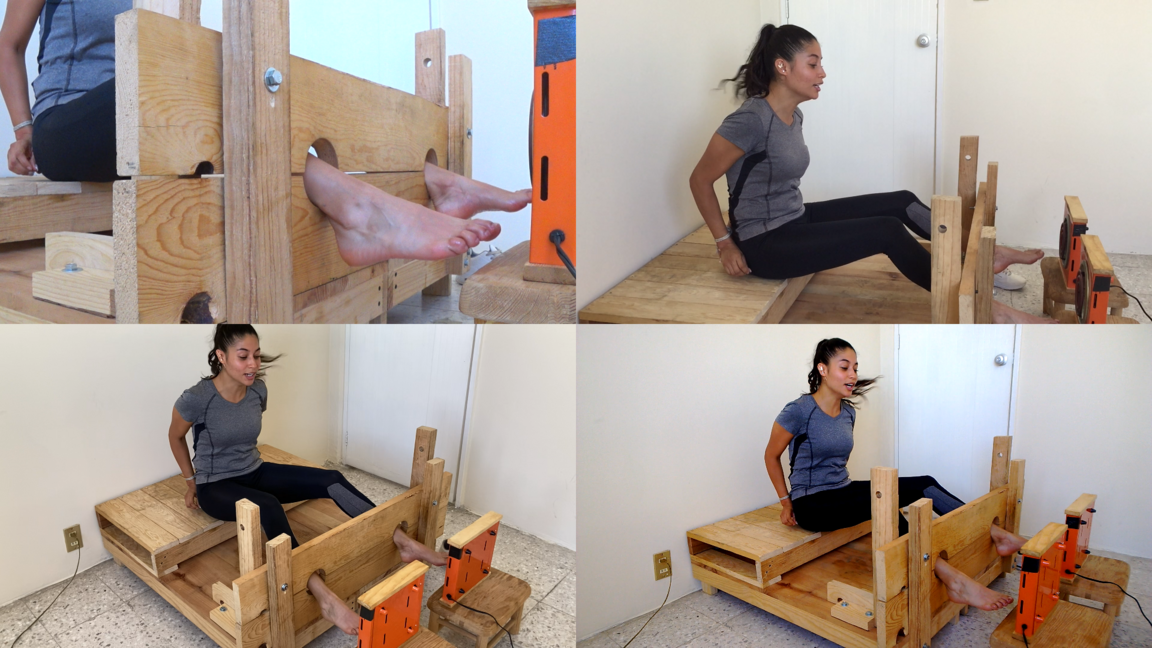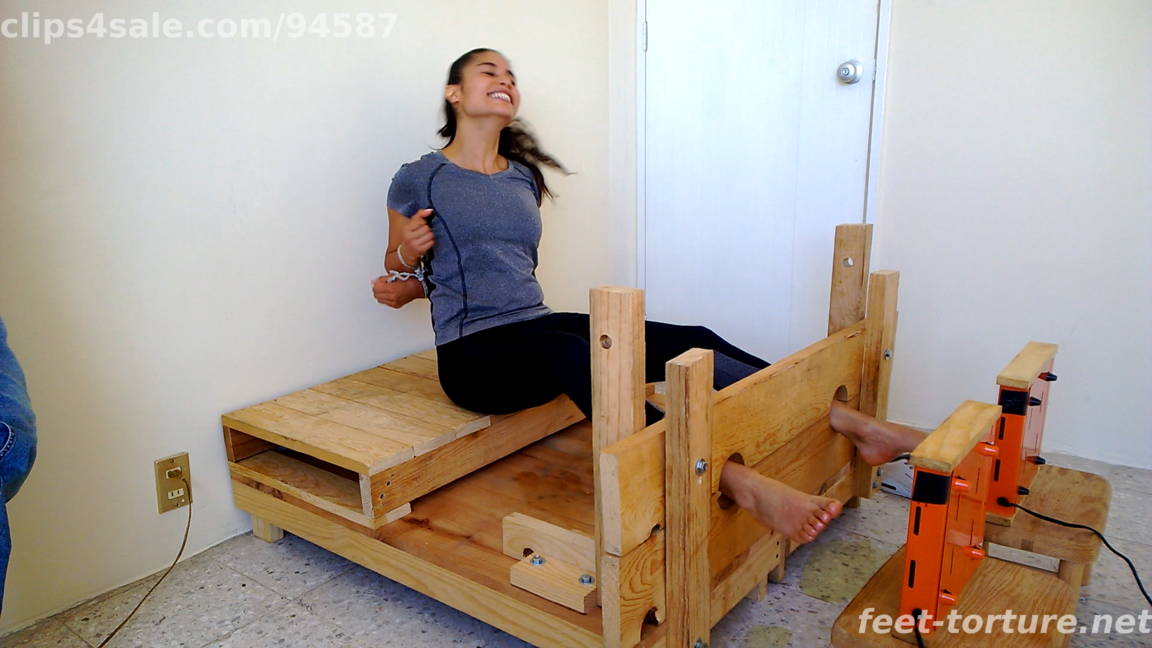 I consider this to be one of the best, if not the best, foot roasting session we've shot ever to date!

Phanie is just perfect! she is so beautiful, her dark skin and clear eyes, her petite feet; but most importantly: her attitude during the session and towards BDSM... Her reactions are priceless! I cannot say if she is suffering or enjoying it, -perhaps both! You just want to keep tormenting her, that the session never ends...

This is why this roasting session is so long (more than 40 minutes!) It's one of our most expensive videos as well, but trust me, it is totally worth it!